March 17, 2020
Dear CCT Customer,
During this time of uncertainty, all of our concerns are about the safety and well-being of our families, colleagues, customers, supply partners, and friends. Here at CCT, our hearts go out to the many communities and people, around the world, that have been personally affected by the outbreak of coronavirus (COVID-19).
As a specialty tape manufacturer providing unique solutions for critical applications, we have always been honored by the trust you place in our team to provide the right product for the application. With the ever changing and challenging environment we are all now working in, we want to provide you with information on how we are doing our very best to assure our business continues to deliver on this value proposition, and in turn, yours.
CCT has put the following processes and measures in place to safeguard the health of our employees and to assure the same level of quality service you always expect from our team.
Working Remotely
For all non-essential manufacturing associates, work is being conducted through remote connections. This precaution is now in place and will remain until further notice. If an employee needs to report to the physical building, the employee, supervisor, and HR will continue to work together to ensure minimized risk of exposure.
Business Travel
All business travel by Air has been suspended. All non-critical customer travel is being conducted via our recently upgraded video conference capabilities, or telephone. Critical, customer requested meetings in facilities must be approved, monitored, and in accordance with government regulations.
Philadelphia Operations
CCT has discontinued access into our facility for all delivery personnel and outside vendors, unless critical to short-term operational continuity and/or quality. These meetings require approval and coordination with operational leadership team and HR. We are also providing training and daily updates to our operation team members, while increased disinfecting and cleaning efforts throughout the facility and popular touch surfaces.
Additional hand sanitizing stations have been added throughout the building. Cross-training has always been a focus at CCT. Re-certification of all employees including office staff is underway.
Supply Chain
CCT has proactively worked with our suppliers to share best practices and information regarding the flow of materials. We do not see any disruption at this time, and have increased our WIP and raw material inventory levels with all key materials as a contingency. We will continue to be transparent up and down the supply chain, and if necessary are prepared to provide our customers and suppliers with options to minimize any unforeseen disruptions.
We realize these are uncertain times that require all of us to work together and communicate effectively to maintain the business continuity all our customers have come to expect from us. As this situation evolves, your CCT account team will proactively reach out and share what we are doing. In the meantime, if you have any questions, please feel free to reach out to us directly.
Sincerely,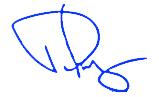 Rob Dempsey, CEO & Founder