CCT's scrim tape product is a double coated adhesive that includes a scrim carrier that provides dimensional stability. This tape construction is a great choice when laminating to foam, creating an excellent bond in applications with either a flat or curved surface.
Our pressure sensitive scrim product is available in low VOC formulations. It can also be customized to meet any application, building and construction to automotive, and beyond.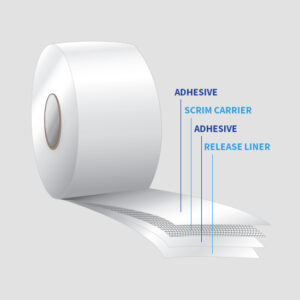 Learn more about CCT's full line of tapes.
CCT (Coating & Converting Technologies) – An ATP Group Company